About Us

Company: St. Liodaki Pharmacy & Partners Co.
Member of Pharmaceutical Association of Heraklion.
Address: Evans 45, GR-72101, Heraklio, Greece.
Founded: 1971
Our History
July 9th, 1971: Liodaki Pharmacy at Evans Street in Heraklion Crete, opens its doors to the public for the first time. The opening night turns into a big celebration for the city that barely has... 20 pharmacies at the time. People crowd at the grand opening event: women in their floral print mini dresses and low heels, men smartly dressed in their suits, and as the occasion demands, a priest who gives his blessings. Flowers, sweets, and smiles add to the festive atmosphere!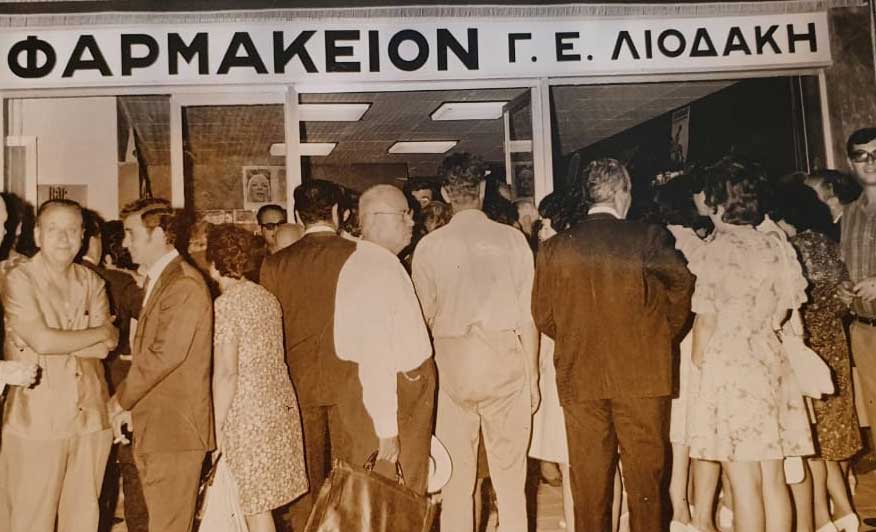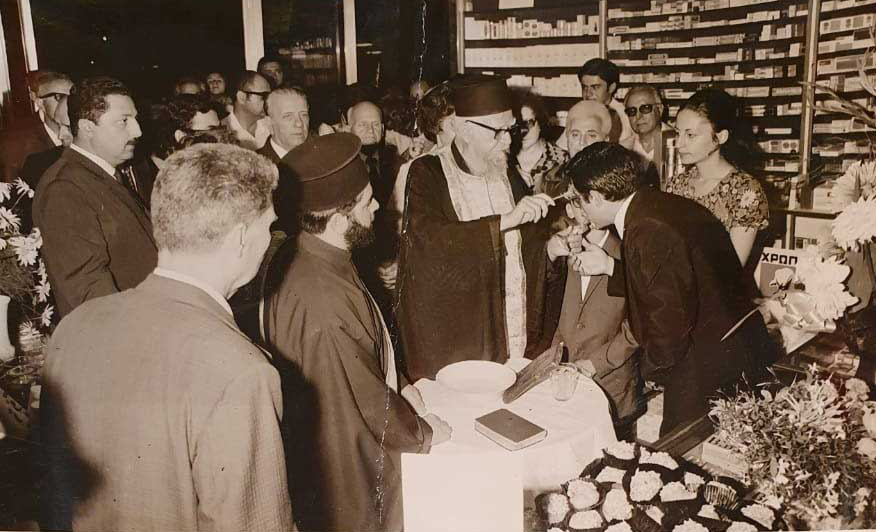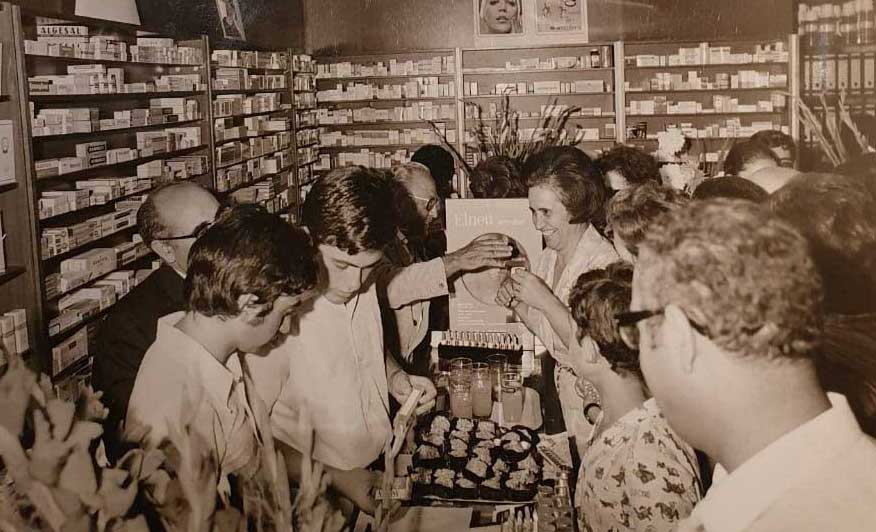 July 9th, 2021: Liodaki Pharmacy at Evans Street celebrates its 50 years! The fashion has changed, crowds are... not allowed (due to Covid19), but the smiles keep on! We celebrate the semicentennial of our pharmacy, and we treat our customers with a lot of GIFTS!
50 Years Pharmacy 1971-2021
During the 50 years of its operation, Liodaki Pharmacy has been embraced by the people of Heraklion, gaining reputation for providing responsible pharmaceutical care, health counseling, and high-quality pharmaceutical, health and beauty products.
In the period 1971-2006, the Pharmacy operated exclusively under the management of the pharmacist George Liodakis. In 2006, his daughter, pharmacist Stavroti Liodaki joined the pharmacy as a co-director and since 2010 the management has passed exclusively to her.
At the end of 2011, the pharmacy started a new venture by creating its online store, BestPharmacy.gr. Today, the physical store on Evans street remains popular and a favourite among the locals, and the e-shop has been operating for a decade and has gained a place among the most successful online pharmacies in Greece. It has established long collaborations with the most prominent cosmetics and personal care companies, growing sales in Greece and abroad.
Our Vision
Our vision is to improve the quality of life of our customers, by providing the best health-care services and products at the best prices, while offering responsible counseling and a pleasant shopping experience.
Our Goal
Our goal is to offer the same high-quality services to customers online, as in our Pharmacy store, serving as many people as possible.
We would like to thank all our customers for their trust and loyalty. We promise that will always try to provide them with a respectful, responsible and honest service.
The BestPharmacy.gr Team