35%

GIFT WITH ORDERS OVER 30€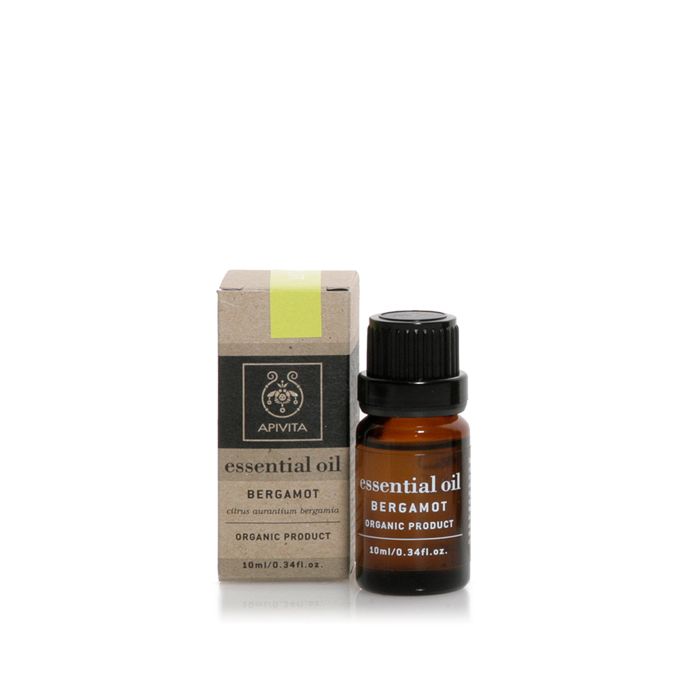 Bergamot stems from the Turkish word "bergamudu", which means "the pear of the prince". Historians claim that Christopher Columbus was the first one to bring bergamot from the Canarian Islands to Italy, where it is cultivated until today. It is the most common natural stimulant and antidepressant.

Beauty: Ideal for oily skin and acne.
Body: Invigorates the body. Helps to treat physical tension.
Mind and spirit: Acts as a natural antidepressant. Treats emotional tension, stress and anxiety. Lifts spirit and offers optimism and strength.

Use: To dispel negative thoughts and anxiety: Add 5 drops of bergamot essential oil to the air diffuser. Start your day in a positive mood: After bath, add a drop of bergamot essential oil to a wet sponge and sponge entire body. For extreme anxiety or depression: Add 20 drops of bergamot essential oil to 50ml of almond or chamomile oil and massage the neck and shoulders or the entire body. For peaceful sleep during periods of emotional tension: Add a drop of bergamot essential oil onto your pillow. For fresh and clean breath: Add one drop of bergamot essential oil into a glass of water and rinse in mouth.
More Information

| | |
| --- | --- |
| Weight | 0.100000 |
| Brand | Apivita |
| Availability | 1-3 business days |
| Flammable | Νο |
| Vegan | No |
| Audience | All |
| Content | 10 ml |
| Ages | All |
| Skin Types | All |