35%

GIFT WITH ORDERS OVER 25€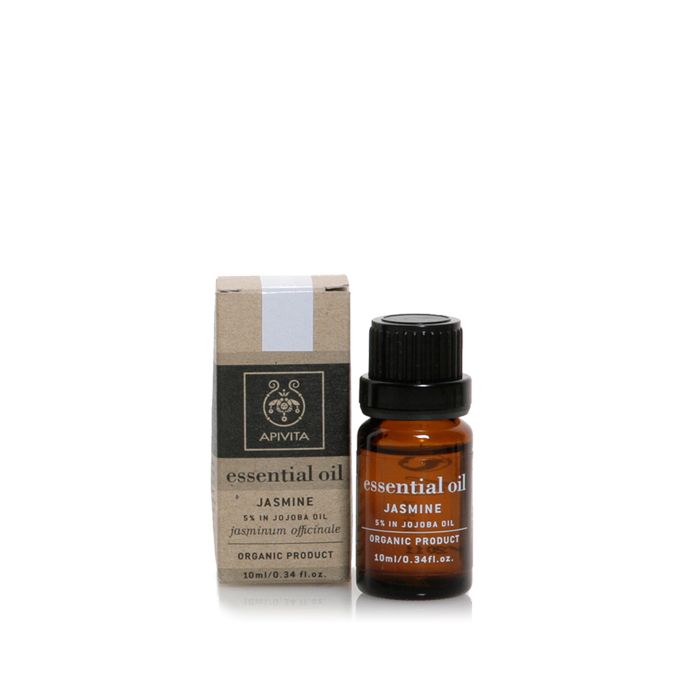 Jasmine is considered to be the leader of essential oils and its unique scent becomes stronger after sunset. For this reason, jasmine flowers should only be collected at night. It is also one of the most expensive essential oils, because an enormous amount of flowers is needed to produce only a few drops of essential oil. It's warm, alluring perfume can have a positive impact in one's mood and senses.

Beauty: The king of essential oils, ideal for all skin types. Offers hydration to dry skin. Helps reduce the appearance of expression lines and wrinkles. Ideal for mature skin.
Body: Helps to ease menstrual pains/cramps. Equilibrates the premenstrual syndrome.
Mind and spirit: Improves mood and causes euphoria. Has the ability to transform insecurity into self-confidence and optimism. Stimulates the senses and can be used as an aphrodisiac.

Use: Facial oil for normal-dry skin and treatment of premature aging: Add 25 drops of jasmine essential oil to 50ml of rosehip or jojoba oil and apply onto face. Use ideally at night because it also offers a feeling of calmness and relaxation. For a sensual, romantic and relaxing atmosphere: Add 10 drops of jasmine essential oil to air diffuser. Hypertension and stress: Add 10 drops of jasmine essential oil to 10ml of almond or chamomile oil and apply twice a day onto the neck and shoulders. Dissolve 10 drops of jasmine essential oil into a bath. Before going out on an important date for confidence and emotional balance: Inhale 2-3 drops of jasmine essential oil from a handkerchief.
More Information

| | |
| --- | --- |
| Brand | Apivita |
| Availability | 1-3 business days |
| Flammable | Νο |
| Vegan | No |
| Audience | All |
| Content | 10ml |
| Ages | All |
| Skin Types | All |