GIFT with back2school over 25€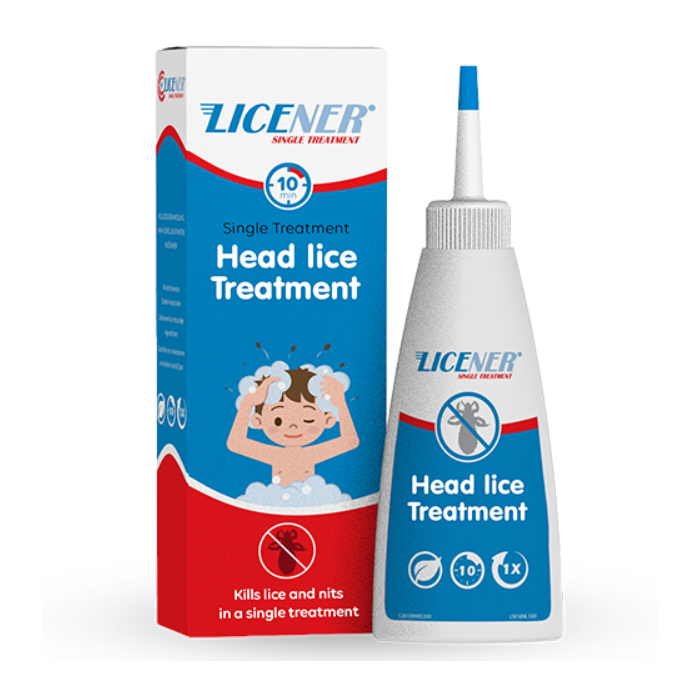 Licener Shampoo kills lice and nits in a very efficient and safe way, in a single application. It is a mild, natural shampoo without chemicals. The main component of Neem extract, which enters the respiratory system of lice so they do not get enough oxygen and thus dies. In the same way are eliminated and nits. Kill lice and nits in a single use.

Use: Apply to dry hair. Put enough shampoo to cover all hair. The amount depends on the length of hair but will need to cover the whole length from the root to tips. Massage well and leave for 10 minutes to act. If other family members have lice then you need to have the treatment with Licener shampoo the same day to all to avoid new contamination. Then rinse it off with lukewarm water. Avoid contact with eyes. No need to use another shampoo after use. If you want to comb your hair you can do it with a special comb to remove dead lice and nits.
More Information

| | |
| --- | --- |
| Brand | Licener |
| Availability | 1-3 business days |
| Flammable | Νο |
| Vegan | No |
| Off from Original Retail Price | 42 |
| Audience | All |
| By Concern | Cleansing |
| Usage for | Hair |
| Content | 100ml |
| Ages | All |
| Skin Types | All |
| Hair Type | All |