35%

GIFT with 2 prod.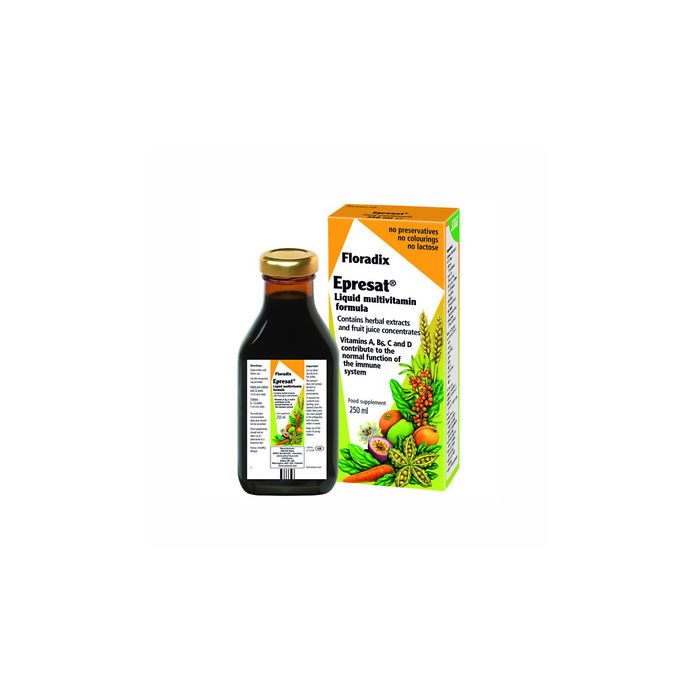 It is time to prove you're ... an elephant ! And in strength and ... memory ! Time pressed, the reading material is large and anxiety is big ! During tests the whole body is tested hard. Sleepless nights, anxiety, fatigue are in daily provision. On the other hand, you however eat what you find in front of you, and this does not help. Why can feed the mind is knowledge, but diet during the exam, wants ... good knowledge !

Epresat is a 100 % natural multivitamin supplement that contains only herbal extracts and fruit juices and supplies the body with essential vitamins. Improves memory and concentration, boosts mental and physical activity, contributes effectively in the elimination of stress and increases vitality and mood during times of intense intellectual and physical exercise while supplements the diet during periods of malnutrition. That's why you make your effort, and nature is near you, with Epresat.

Use: Take 10ml per day, preferably after breakfast .
More Information

| | |
| --- | --- |
| Availability | 1-3 business days |
| Flammable | Νο |
| Vegan | No |
| Brand | Power Health |
| Off from Original Retail Price | 35 |
| Audience | All |
| Content | 250ml |