32%

GIFT WITH 2 PRODUCTS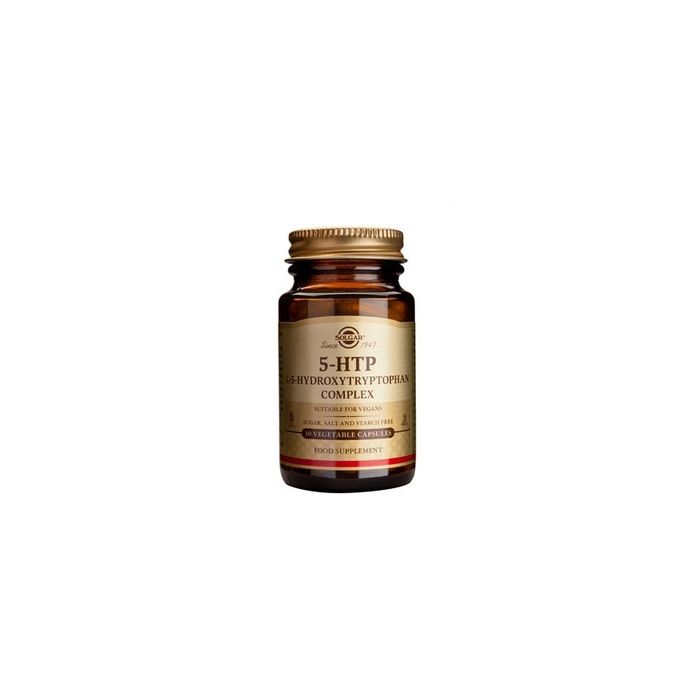 Solgar 5-HTP is a food supplement with mild antidepressant and sedative action essential to modern lifestyle, in times of stress. Also suitable for postmenopausal women.

It plays an important role in the proper functioning of the brain, nervous system and appetite. Solgar 5-HTP contains natural 5- HTP derived from standardized extract of the African bean Griffonia simplicifolia.

Due to the effects of the levels of serotonin,Solgar 5-HTP is considered useful in disorders such as depression, insomnia, fibromyalgia, headaches and in voulimikis obesity. Studies have revealed that serotonin is responsible for feelings of well being, calmness, relaxation, confidence and concentration. Also it has been found that it can help to increase levels of beta - endorphins, endorphins associated with strong analgesic action. It contains except 5 -HTP, valerian, magnesium and vitamin B6.

Usage: The amino acid 5-HTP of SOLGAR is received as a food supplement for adults, 1-2 vegcapsules daily between meals with water or juice.

Suitable for vegans.
More Information

| | |
| --- | --- |
| Brand | Solgar |
| Availability | 1-3 business days |
| Flammable | Νο |
| Vegan | Yes |
| Audience | All |
| Content | 90 capsules |
| Ages | All |
| Skin Types | All |